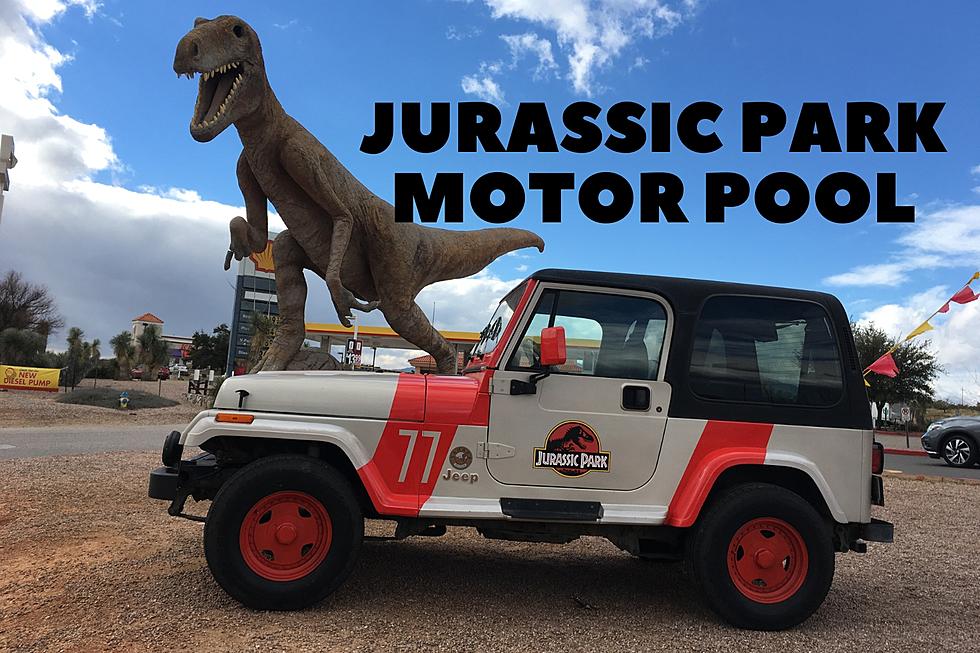 Jurassic Park Motor Pool (Photo At McDonald's in Benson, Arizona)
Photo Credit Ethan Askew Canva
I interviewed my friend Ethan about his Jurassic Park Jeep. He is also in a club. Have you seen him driving around town?
Have you ever thought it would be cool to own a movie car? Not necessarily one from the actual movie but one that looks like it could have been?
ETHAN: This is a question I answered "Yes" to five years ago. After some research, I came to find that some of the easiest movie car replicas to recreate are the vehicles from the movie Jurassic Park. They are "easy" because they are real vehicles with slight modifications and decorations. I chose to recreate the Jurassic Park Jeep. In order to do this, I would need to find a Jeep made between the years 1987 and 1995. These are the years that Jeep created the YJ style with square headlights. While any YJ will get you started down the right path, you can get even closer if you get a Sahara model and from the year 1992. The one I ended up with was a 1995 Jeep Sahara.
What was the next step?
Ethan: The next step was to begin modifications to make it a Jurassic Park Jeep. Fortunately for me, I found the Jurassic Park Motor Pool, a club dedicated to building replica vehicles from the Jurassic Park movies. From their website, jpmotorpool.com, you can find everything you need to know about building either a Jeep or Ford Explorer vehicle from the movie. I completed my Jeep in about a year and couldn't be happier. It brings a smile to my face every day and to the many people who wave at me on the road.
Check out the club email HERE