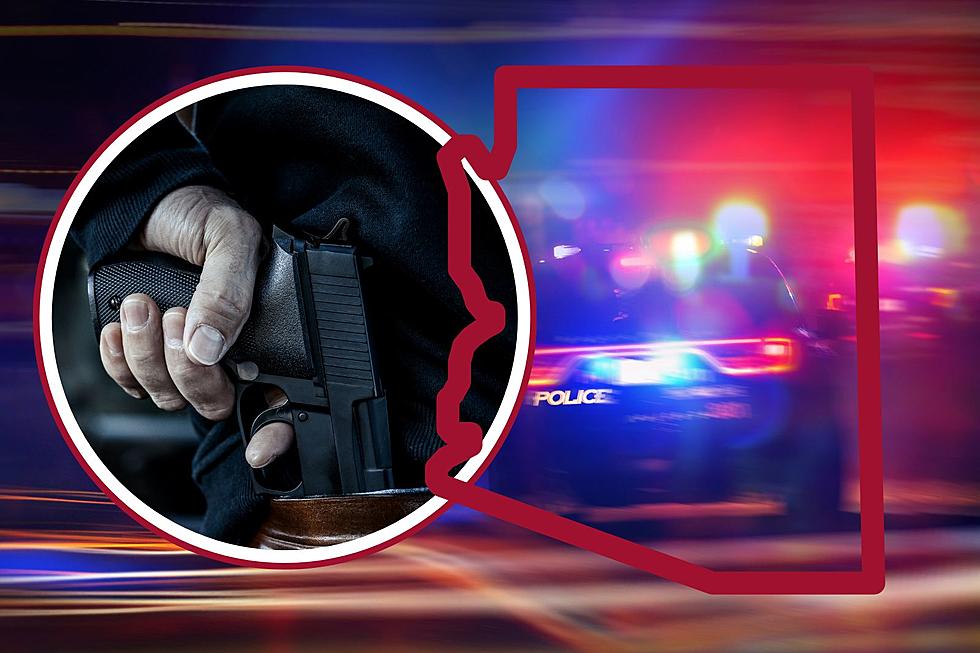 Arizona School District Will Allow Firearms on Campus: Is This a Good Idea?
One school district policy may change the way we think about campus gun policy in Arizona. // Canva
The Beginning: Reflecting on Columbine
On April 20, 1999, the world watched in horror as a high school in Colorado became the focus of international attention. The news media focused the eyes of the world on Columbine High School. We watched in mute horror and disbelief. The unspeakable was happening in a high school. In America.
The terrible plot of two marginalized teens unfolded before our eyes, leaving behind a wake of despair.
Out of respect for the victims, I won't repeat the names of the two perpetrators. Since that day, advocates for gun control have been insisting that "something be done" to curb gun violence. More and more laws are enacted to make owning and possessing a firearm increasingly difficult for law-abiding citizens, however, crimes like the one committed in Colorado have escalated.
Columbine High School was Not the First School Shooting in America
The event at Columbine High School was neither the first mass shooting in America nor the deadliest. According to Bustle.com, the first known school shooting goes back as far as 1764 when, "three men entered a schoolhouse near present-day Greencastle, Pennsylvania, and reportedly killed 10 people."
The 24-hour media news cycle wasn't there to cover that sad day. If CNN had been standing outside the school with cameras trained on the schoolmaster and devastated families, would history be different? Would things have escalated sooner?
Some have postulated that the intense media coverage focusing on the culprits, and only secondarily on the victims and their families, could be a contributing factor to the rise in school shootings. All that attention comes at a price.
Does Making More Gun Laws and Restrictions Work?
We need more laws, many outraged citizens proclaim. But do we?
The Washington Post reports that there have been 386 school shootings since the Columbine massacre. Since that time, many schools across the nation added security and implemented myriad policies, creating "gun-free" campuses.
Lawmakers added an endless stream of legislation to limit gun ownership. In Arizona, individuals must be at least 18 years old to purchase a firearm, except under certain circumstances. There are restrictions on owning or possessing a gun for those diagnosed with mental illness.
With all the laws and restrictions, it seems that incidents of gun violence in schools should be falling at a rapid pace. So why is the opposite happening?
A Different Approach
One school district in Arizona is taking a different approach. The Colorado River Union High School District in Bullhead City, Arizona is taking a proactive approach to school gun violence.
In a 3 to 2 vote by the Colorado River Union High School District board, members of the staff will be allowed to carry firearms on campus.
And it's not just staff who will be allowed to carry firearms on district campuses. With the approval of the superintendent, the policy will allow members of the public over the age of 21 to be armed if they have a concealed carry weapons permit.
The "Gun Free Zone" signs on CRUHS district campuses have been replaced with signs reading "Staff May Be Armed - We Protect Our Kids". 
Is it a Good Idea to Arm Staff on Campus?
The response to the new policy has been mixed. Many people believe this will be a true deterrent, that anyone who might consider violence at Mohave High School or any of the other schools in the district may think twice before causing trouble.
Others worry the presence of firearms on campus could cause more problems, if a student attempts to disarm a faculty member, for example.
I'm not sure what the right answer is, but I know the 'gun-free' campus policies don't seem to be working the way they were intended, and it may be time for a new approach.
How Many in America: From Guns to Ghost Towns
Can you take a guess as to how many public schools are in the U.S.? Do you have any clue as to how many billionaires might be residing there? Read on to find out—and learn a thing or two about each of these selection's cultural significance and legacy along the way.
LOOK: Here are 50 political terms you should know before the upcoming election
LOOK: Here are 25 ways you could start saving money today
These money-saving tips—from finding discounts to simple changes to your daily habits—can come in handy whether you have a specific savings goal, want to stash away cash for retirement, or just want to pinch pennies. It's never too late to be more financially savvy. Read on to learn more about how you can start saving now. [
From:
25 ways you could be saving money today
]