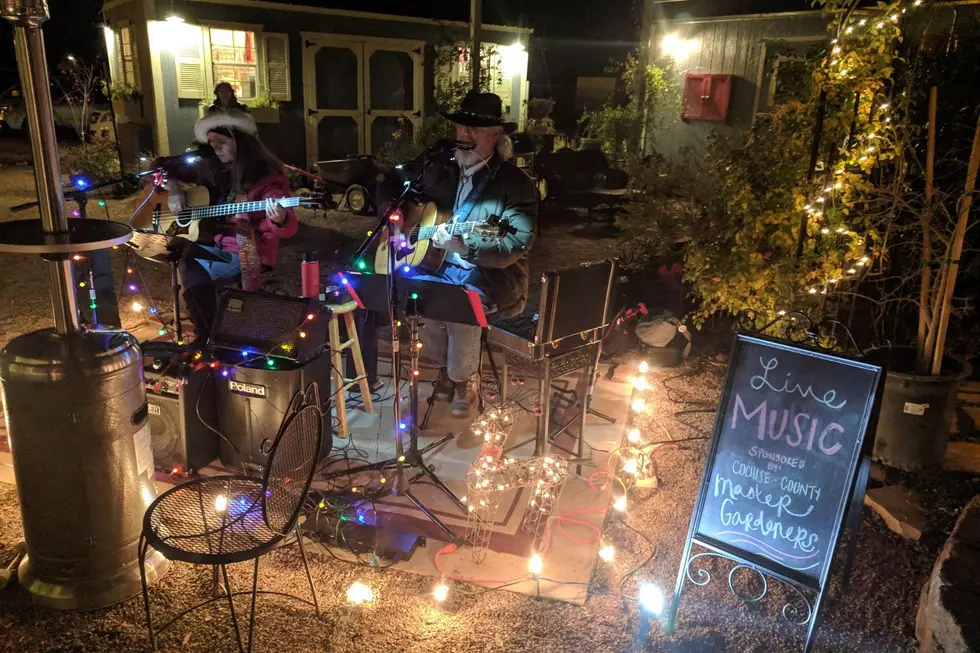 Cocoa in the Gardens with Santa
Earthpicks. Image Val Davidson/TSM
The Cochise County Master Gardeners present Cocoa in the Gardens with Santa!
It's time again for Cocoa in the Gardens with Santa! On Monday December 19th, from 5:30 to 7:30, check out this free family event. Presented as a way to stop and relax and a moment to enjoy the beauty of the season, the Cochise County Master Gardeners will host this community holiday tradition in the Discovery Gardens located on the University of Arizona Sierra Vista Campus. Find the campus at 1140 Colombo Avenue, Sierra Vista, right behind the Sierra Vista campus of Cochise College. Follow either entrance to the bottom of the 'U'; you can't miss the beautifully lit Discovery Gardens.
THE COCHISE COUNTY MASTER GARDENERS
The Cochise County Cooperative Extension Master Gardener Program has been an active part of the University of Arizona Sierra Vista Campus and the Cochise County community for decades, with Jan Groth at the helm. This is one of many ways they give back to our community.
GRAB SOME HOT COCOA AND SING ALONG!
If you're out shopping or running errands on Monday December 19th, 2022, be sure to stop by the Discovery Gardens any time between 5:30 and 7:90pm. Enjoy a cup of hot Cocoa with all the fixin's, plus cookies and more.
Bring your kids because Santa will be there and don't forget to take some photos. Liz from Earthpicks with be playing holiday favorites, and there will even be a sing-along. And be sure to stroll through the beautiful Discovery Gardens; they'll be illuminated with soft lights – and you can even learn about moonlight gardens and other features of the early winter desert growing season.
PATTERSON OBERVATORY: SEE THE NIGHT SKIES
And don't forget to stop by Patterson Observatory, just behind the Discovery Gardens. The knowledgeable volunteers from the Huachuca Astronomy Club will have telescopes set up and you can even get a glimpse through the large telescope, if weather and clear skies permit. Bring your celestial questions – the members of HAC will point out interesting objects and answer your queries!
LEARN MORE
If you've got questions, check out the Cochise County Master Gardeners Facebook page, where they'll keep you updated with all the latest information.
A Free Family & Friends Event
When: Monday December 19th
Time: 5:30-7:30pm
Where: UA Sierra Vista Discovery Gardens - 1140 N Colombo, Sierra Vista