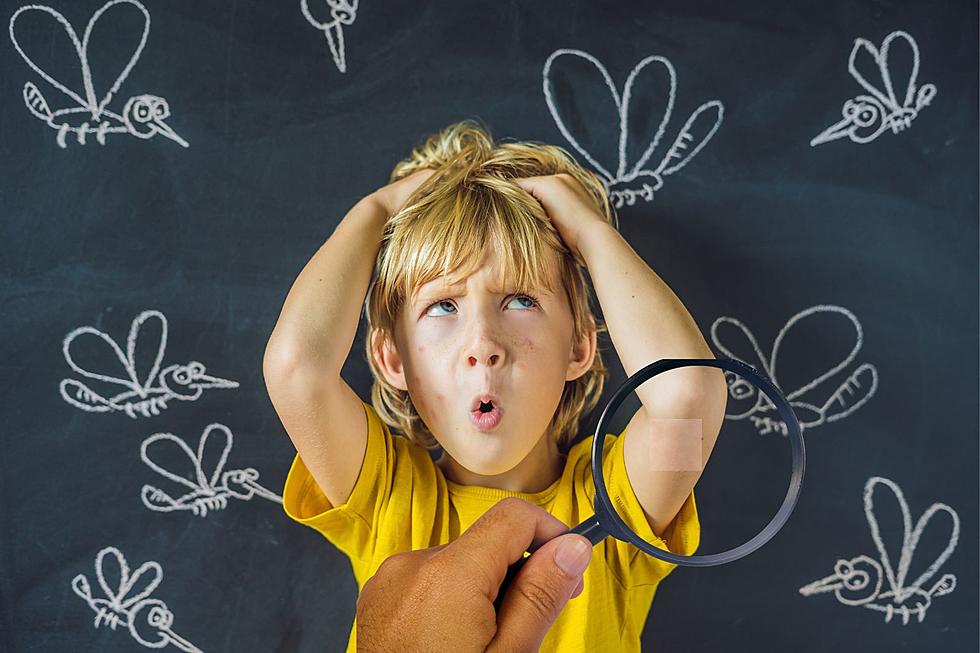 Don't Get Bitten: This Tiny, Painful Bug is in Arizona
Canva
Arizona Bites.
That should really be our state motto. With all the strange and unusual creatures found here in the 'Zone, it seems unfair that there are also UNSEEN creatures flying and crawling about. People don't usually even see these guys until it's too late!
Arizona Bugs and Critters
Think about it. People living in Illinois or North Dakota aren't too worried about scorpions or tarantulas. While in most cases these creepy-crawlies aren't particularly deadly, they can be a nuisance to those of us who make their home in Arizona.
As summer ramps up, stinging and biting bugs become a big problem, even in Arizona. Mosquitoes are a worldwide irritation. But a look-alike insect, the biting midge, is common in Arizona and if it bites you, you might not even know right away.
Biting No-See-Ums
According to the University of Arizona Cooperative Extension, Biting Midges (Culicoides sonorensis), are commonly referred to as no-see-ums.
In most cases, the person bitten by midges isn't aware they've been bitten until later when small red itchy bumps appear on the skin.
The UA Cooperative Extension explains:
Adult females need blood meals for their eggs to develop. Both males and females feed on pollen and nectar...males are not a biting concern....females feed on blood from various host animals including humans and cause painful and irritating bites, that may be accompanied by allergic reactions."
Bites and Reactions
Bites appear either as small welts that measure about an eighth inch in diameter or as water-filled blisters. And these bites itch a LOT!
When scratched, the blisters can break open and bleed. If someone is extra sensitive to the bites, they can develop long-lasting, painful, itchy lesions at the site of the bite.
Transmission of Pathogens
Like mosquitoes, midges reproduce in standing water like ponds, lakes, and swamps. They also like urban areas with muddy or moist locations like plant pots, overly irrigated mulch or sod, and even air conditioner runoff. Plus, they prefer areas with warmer winters, making Arizona a prime location for midge breeding grounds.
And like mosquitoes, they bite both humans and animals. Plus, midges also transmit bacteria, viruses, and other pathogens in their bites.
An Ounce of Prevention!
First, reduce breeding sites to kill off eggs and larvae. Wear light-colored, protective clothing with long sleeves, pants, socks, and hats. Get ahead of bites with insect repellent. Anything effective against mosquitoes will likely keep biting midges away.
If You're Bitten
If you do end up getting bitten, an over-the-counter cortisone cream usually does the trick to reduce swelling and itching.
If the bites are painful or if they swell, consider adding an anti-inflammatory medication, like ibuprofen until symptoms subside. If things get worse, you may need to consult with a doctor or dermatologist.
LOOK: 20 of the biggest insects in the world
Stacker
compiled a list of 20 of the biggest insects in the world using a variety of news, scientific, and other sources.
Redditor From Arizona Wonders Why This Maine Farm Is So Inexpensive