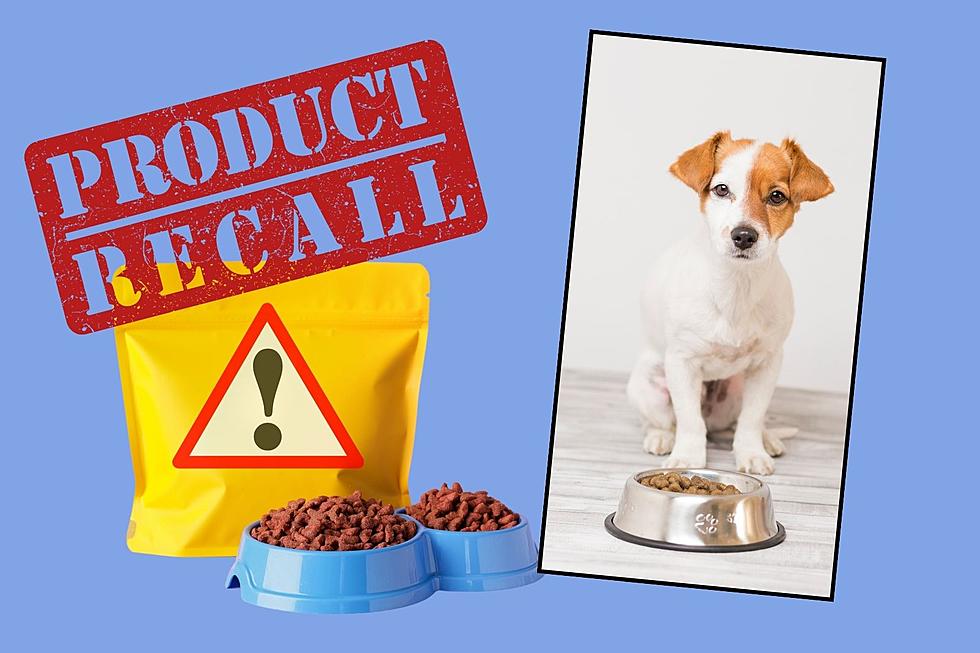 FDA Warning to Arizona Dog Owners: Salmonella Found in These Brands
Pet food recall. // Canva
The FDA is warning pet owners about salmonella contamination in pet foods
Certain brands have been affected and are issuing voluntary recalls
What to do if you purchased a brand of affected dog food
How to tell if your dog may be suffering from a salmonella infection
FDA Warns Pet Owners of Salmonella Contamination in Dog Foods
The U.S. Food and Drug Administration (FDA) has issued a warning to pet owners and veterinarians about a voluntary recall of certain dog food products due to salmonella contamination.
What To Do If You've Purchased Any of the Tainted Pet Foods
If you've purchased any of the affected dog food brands, contact the company. You may be able to get a refund. Be sure to destroy the food in a way that prevents access by children, pets, and wildlife.
To be safe, wash and sanitize all pet food bowls, containers, measuring cups, and any surfaces that may have come in contact with the dog food.
Because humans can also get sick from salmonella, anyone who's handled the dog food should thoroughly wash their hands.
Symptoms of Salmonella Infection in Your Dog
If your dog ate any of the tainted food, watch carefully for signs of illness. If she seems excessively tired, has episodes of diarrhea, or any kind of fever or vomiting, contact your veterinarian.
Some dogs only show signs of a decreased appetite, fever, or abdominal pain. An infected but otherwise healthy dog could act as a carrier and end up infecting other animals or humans. If your pet has eaten any of the recalled products, seek advice from your veterinarian as soon as possible.
Dog Food Advisor has a complete list of recalled dog foods. Sign up for free dog food recall alerts on their website.
LOOK: Here Are 30 Foods That Are Poisonous to Dogs
To prepare yourself for a potential incident, always keep your vet's phone number handy, along with an after-hours clinic you can call in an emergency. The ASPCA Animal Poison Control Center also has a hotline you can call at (888) 426-4435 for advice.
Even with all of these resources, however, the best cure for food poisoning is preventing it in the first place. To give you an idea of what human foods can be dangerous, Stacker has put together a slideshow of 30 common foods to avoid. Take a look to see if there are any that surprise you.
Gallery Credit: Rachel Cavanaugh
Check out these 50 fascinating facts about dogs:
Gallery Credit: Linda Lombardi