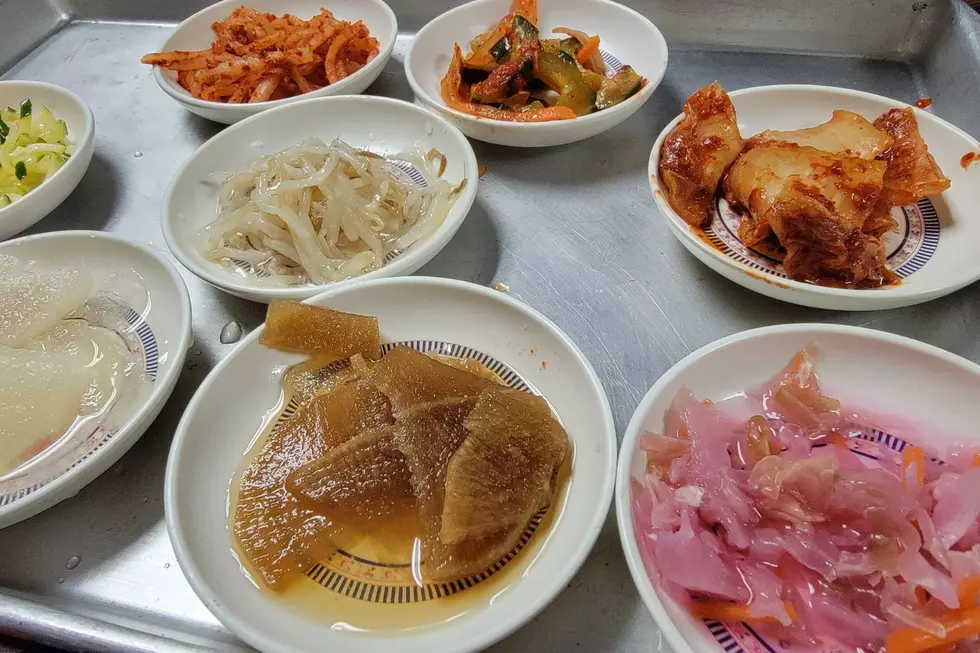 Top 3 Ethnic Restaurants in Sierra Vista
Credit: Val Davidson/TSM
Living in the shadow of Fort Huachuca means we have the world on our table - right here in Sierra Vista. First, we have some of the best Mexican food on the planet (this is a verifiable, indisputable fact. No, I do not take criticism!). And because we have a tasty variety of wonderful Mexican options, I'll save them for their own conversation.
Aside from tasty Sonoran dishes, we also have a plethora of international fare, all of which we can take advantage of without leaving the Sierra Vista area – or even Fry Boulevard!
I'm listing these in no particular order, because my preference changes based on my mood and craving from day to day.
KOREAN FOOD
Sometimes spicy, always delicious. I've fallen in love with bulgogi. Kimchi is not only tasty, it's crazy good for you, considering it's fermented. I love the little 'sampler' of appetizers included with each Korean meal – pickled vegetables, cucumbers, bean sprouts – a cornucopia of deliciousness. My favorite local Korean Restaurant is Sunna's Korean Restaurant located at 260 W Fry Boulevard in Sierra Vista. Sunna herself is the chief cook and bottle washer. And head chef, too. She always pops out of the kitchen to chat and makes you feel like family.
GERMAN FOOD
My roots are deeply planted in the Midwest, so German food speaks to my very soul. It also hearkens me back to my grandmother's Polish-Hungarian-Russian cooking, which has a lot in common with German delicacies; many of the flavors and ingredients are similar. A bowl of goulash soup takes me right back to childhood. Add sauerkraut and I'm sitting in my grandma's kitchen chatting about the weather with my grandpa.
No one does it better than Angelika's German Imports at 1630 E Fry Boulevard. If you walk in during the lunch rush, don't worry. Just find a cozy table and seat yourself. As soon as Angelika sweeps through the room, she'll say hello and take your drink order. Don't expect the check at the end of the meal. In true European fashion, head to the register. Angelika will not only remember you, but she'll also remember everything on your check. If you use cash, you'll get a slight discount.
VIETNAMESE FOOD
I have fallen in love with Vietnamese phô soup. We're lucky to have several restaurants in Sierra Vista who serve this delicious, soul-warming fare, but in my opinion, the best place to enjoy this soup is with Tony and the crew at Indochine Family Restaurant at 1299 East Fry Boulevard. When I was in the other day, I was impressed by how many call-ahead orders the restaurant had – a steady stream of folks stopping by to pick up their Vietnamese favorites filed in, said hello, and rushed out with soul-warming deliciousness.
You can find their complete menu at https://indochinesv.com, but nothing beats a visit to the restaurant itself. Nearly every visit, Chef Tony himself walks around the restaurant saying hello to each of his friends – and if you're dining in Tony's restaurant, you're already his friend!
DO YOU AGREE?
There are new restaurants opening in Sierra Vista every day. After a recent visit to Gogi Restaurant, a new Korean Barbecue on Fry and a sincere hope to check out Twisted Twin Ramen, I will write a follow up to this list. Do you agree with my list? What did I miss?