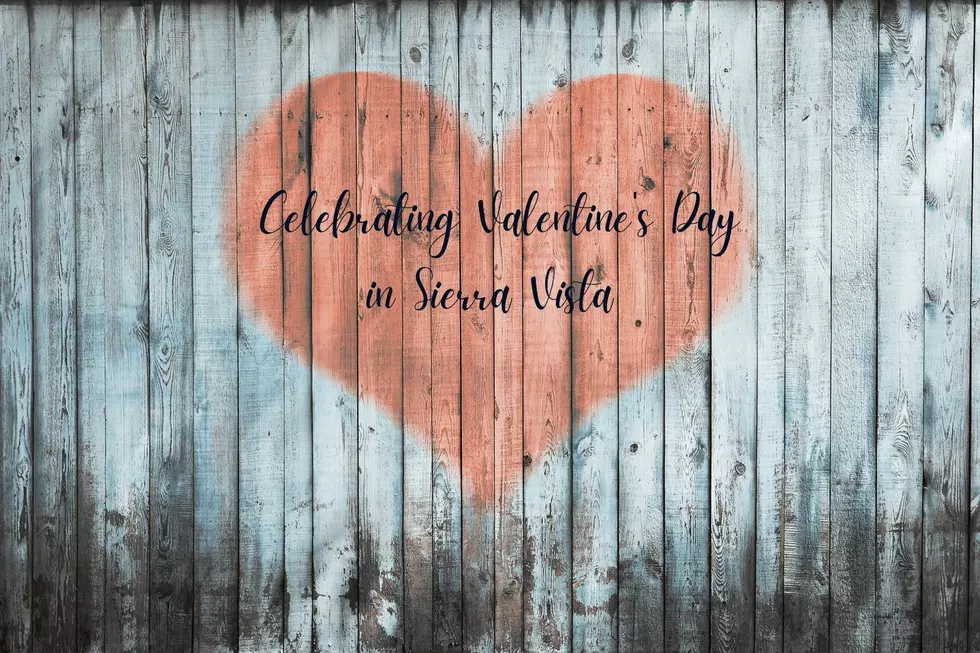 Celebrating Valentine's Day in Sierra Vista
Canva
Valentine's Day is more than just a day in Arizona. It's also Arizona's birthday. On February 14th, 1912, Arizona was the 48th state and the final state in the continental United States to be granted statehood.
Even if you don't celebrate the Hallmark-Love-Holiday, the anniversary of our great state is certainly cause to mark the occasion.
On the Morning show today, we discussed how we plan to celebrate, if at all. My heart goes out to all the teachers across the nation who are marking this sugar-infused holiday.
I spent a year working in a grade school as a paraprofessional, and on Valentine's Day the classroom teacher I was assisting had an emergency and left me and a substitute in charge of her second graders. It was only for an afternoon, but at the end of the day I was wrung out and exhausted. I was never more in awe of our educators than I was that day as I was standing right next to their big, big shoes.
If you're not herding grade schoolers, what's the plan today? You told me on Facebook and as often is the case, your answers ran the gamut.
Dori said she's happier just taking herself to lunch and had no plans to do anything special. Michelle said she's not going anywhere near the mushy stuff. She's happier doing her own thing for V-Day.
Wes and Dave each hopped on the page and said they've got special plans for their significant others, both throughout the day and later on, with a special dinner they each have planned. Be sure to keep this one a secret, their girls may not know, yet!
My favorite comment came from Mary. She said if she sees something she wants to give someone in her life, she just buys it and gives it to them. Once she waited and missed her change. "Time waits for no one, love them when you can, never wait," she told us.
Great advice. What do you think? Do you do anything special for Valentine's Day?