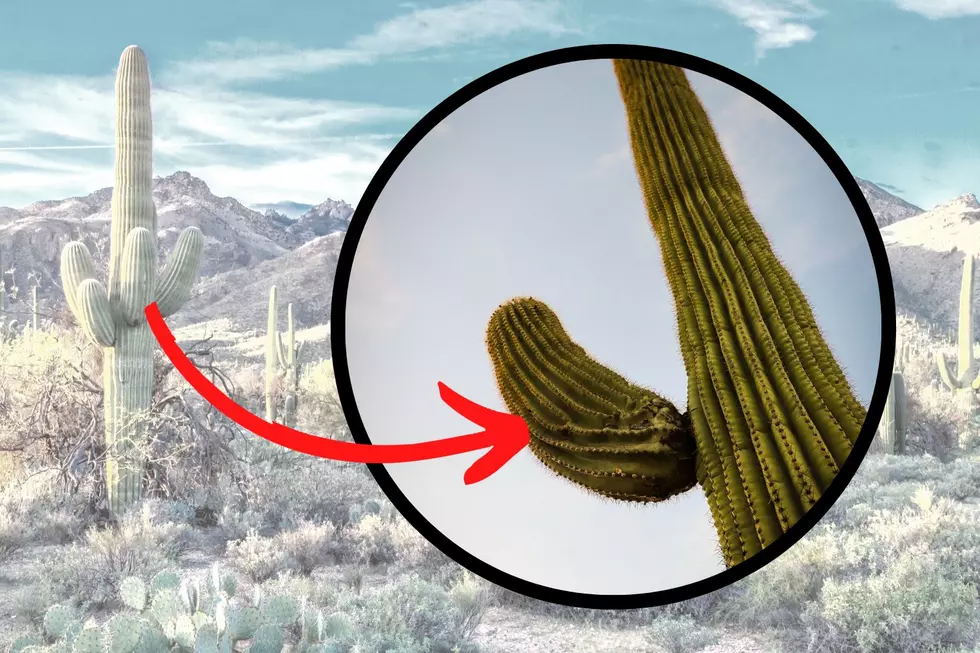 3 Things You Didn't Know About Saguaro Cactus
Credit Dulcey Lima and Frankie Lopez via Unsplash
SAGUARO CACTUS: ICON OF THE DESERT
Remember Snoopy's brother, Spike was always sitting under one as he wrote letters home to Snoopy? Nothing says, this is the Desert quite like a Saguaro Cactus.
And nothing says, "I'm from out of town", faster than someone who pronounces the 'g' in Saguaro. Arizona natives know it's pronounced "sah-wah-roh", of course.
Despite the fact the saguaro cactus has become the symbol of the American West and the desert, did you know: Saguaro cactus ONLY grow in the Sonoran Desert – and only in certain parts of the Sonoran Desert to boot; from sea level to only around 4,000 feet elevation. So that's why you don't see many growing in and around Cochise County, since the average elevation in Cochise County is around 4,629 feet or higher.
IT'S ILLEGAL TO HARM A SAGUARO CACTUS
Did you know this? If you vandalize a Saguaro Cactus, you could face fines as high as $5000! It's illegal to hurt these desert beauties, which is what a couple of guys found out back in 2014. Two men from Tucson, Arizona faced federal charges for vandalizing a saguaro, two barrel cactuses and a palo verde tree in Saguaro National Park East when images of their crime captured them in the act of the crime.
(Source: Saguaro Park vandalism admitted (tucson.com))
HOW LONG DOES IT TAKE FOR A SAGUARO TO GROW?
Saguaro Cactus are very slow-growing plants. During the first eight years of its life, a saguaro will grow somewhere between 1 and 1.5 inches tall, which means the main part of the cactus may grow up to 10 feet tall in a single year!
So that means a 30-foot saguaro cactus may be around 100 years old. It takes between 50 and 75 years for the iconic cactus to grow their first arm. Why do they grow arms? Simple. That's where the cactus stores its extra water for the long, dry spells of desert life. After 100 years, the Saguaro Cactus usually has several arms.
SEE THE SAGUARO FOR YOURSELF
If you want to impress your out-of-state visitors, be sure to take them to the Organ Pipe Cactus National Monument and check out the 'saguaro forest" along Ajo Mountain Drive. It's a breathtaking monument to these beauties and experience your friends and family will never forget.