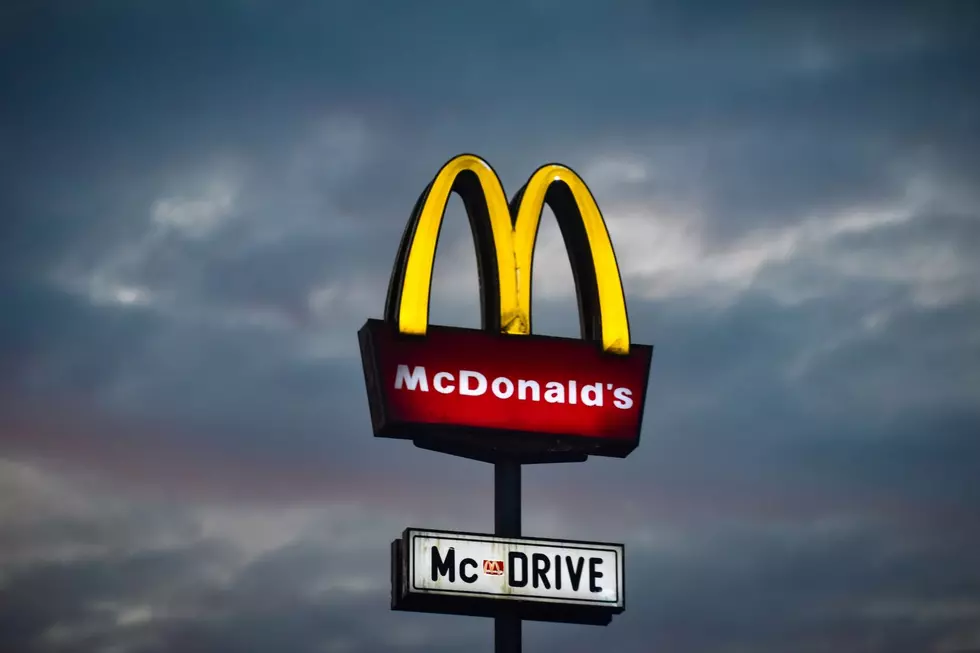 Why Do I Have to Park in Some Arizona Fast Food Drive Thru's?
McDonalds Drive Thru Sign. Credit Jurij Kenda via Unsplash
My Fast Food "Career"
My first 'real' job outside of babysitting was working at Carl's Jr. Store managers Bethany and Robert, were obviously used to the 'herding cats' mentality of working with teenagers. Their dour, straight-to-business, no-nonsense approach taught me a lot about my developing work ethic and how to deal with customers across the spectrum, from glorious to grumpy.
I later worked at Little Caesar's Pizza where I got my first taste of management. I was only a shift lead - which I suppose is the equivalent of being the head cheerleader - all the stress, not much glory. The added responsibility included motivating my fellow employees, dealing with customers, and handling customer complaints.
It was daunting for a 17-year-old, but it gave me a taste of being on the other side of the counter, especially when things don't go perfectly. When a customer's mood is somewhere between "oops, I didn't get any napkins" and "you stupid morons messed up EvErYtHiNg", you learn to think on your feet. One side effect? I have a wellspring of empathy for fast food workers everywhere.
I have a long fuse and a lot of forgiveness for the process. You forgot my napkins? No problem. Forgot a burger? Sure, I'll wait while you make it right. If it makes sense and you're nice to me, I'll pretty much wait forever and cheer you on the whole time.
The First McDonald's Drive-Thru
You've heard the saying, "necessity is the mother of invention." In Sierra Vista, most people know the story of the first McDonald's drive-thru created right on Fry Boulevard in the 1970s.
According to Wikipedia.org, "The first McDonald's drive-thru was created in 1975 in Sierra Vista, Arizona, near Fort Huachuca, a military installation, to serve military members who were not permitted to get out of their cars off-post while wearing fatigues. The original McDonald's was closed and demolished in May 1999 and a new McDonald's replaced it."
Sierra Vista's McDonald's drive thru is LITERALLY world-famous. That's why I'm having so much trouble wrapping my head around the somewhat recent McDonald's practice of parking cars as soon as they hit the second drive thru window.
Why Do They Park Your Car Instead of Handing Over the Goods?
I know there's a lot of pressure to get customer orders out fast. During a rush when both the drive-thru and the inside customer counters are backed up, it makes sense to get the cars with bigger orders out of the way.
Reddit user quintc80, a self-described McDonald's worker explains, "[the store] could…be waiting on a product for an order and it's still in the fryer, but a car behind you only ordered a coffee. It's not effective to make other cars wait when we can get them their stuff and keep the line moving. It slows down the flow of the drive thru…if you don't pull forward."
Has It Gone Too Far?
I really don't like to park, especially at McDonald's. Other fast-food restaurants like Culver's do this all the time and I never bat an eye, because they have a strong, consistent system and they always seem to get orders and accoutrements like napkins and spoons, correctly packed into the bag.
Other restaurants forget to add napkins, forget to the second order of fries, or include ranch instead of honey mustard. If you're still at the drive thru window, you can quickly check your order and ask for what you need before you drive away.
I understand. It makes sense to move vehicles out of the way during a rush.
Then this happened.
THOU SHALT PARK!
I was LITERALLY the only car in the drive thru the other day. My order was uncharacteristically simple: a cheeseburger (with no modifications) and a small fry. Items that were probably turning into petrified meat under the heat lamp while all this went down.
Drive Thru Woman asks me to park. I look behind me. No waiting cars.
I say, "No thank you. I'll just wait." Drive Thru Woman scowls. Drive Thru Woman huffs. Drive Thru Woman closes the window.
A New Drive Thru Woman appears and again asks me to park.
Again, I say sweetly, "No, thank you. I'm sure the order is nearly finished and there's no one behind me. I'll just wait here. Besides, you guys always forget to add napkins and ketchup." An audible "hrumph!" from New Drive Thru Woman, and the window closes, with a little more force this time.
And now Manager Drive Thru Woman appears. (I surmise she's a manager by the dead-inside-sick-of-herding-teenage-cats look in her eye.)
Manager Drive Thru Woman begins to yell something like 'you neeed to parkkkk and we'll get your order out …your life is iMpoRtaNt…I hate you - please go away and die. but seriously. NoWWW. Please. Park.'
Alright, no, Manager Drive Thru Woman didn't say any of that, but she was on the edge of hysterics. I was so shocked in the wake of the hysterical diatribe I can't remember a single word she really said.
During what I've now come to think of as, "The Great Drive Thru Stand Off", the line is STILL empty, save for me, and in the three and a half minutes this dog-and-pony show goes on, I'm confident Drive Thru Women could have handed out my cheeseburger and small fry at least 3 times!
What Happens Next
I was so shocked at the histrionics, I just drive forward and park.
I am NOT confrontational and if you want me out of your way, this is an effective - albeit extreme - way to do it. Almost as soon as I cut the engine, Drive Thru Woman (the First), bounds out the front door and hands me the bag with my food. With a grin, or possibly a smirk, I'm still too shocked to know for sure.
As I open the bag to check my order, Drive Thru Woman (now rebranded Order Delivery Lady) scurries back into the restaurant, just as I discover – you guessed it – no napkins and no ketchup.