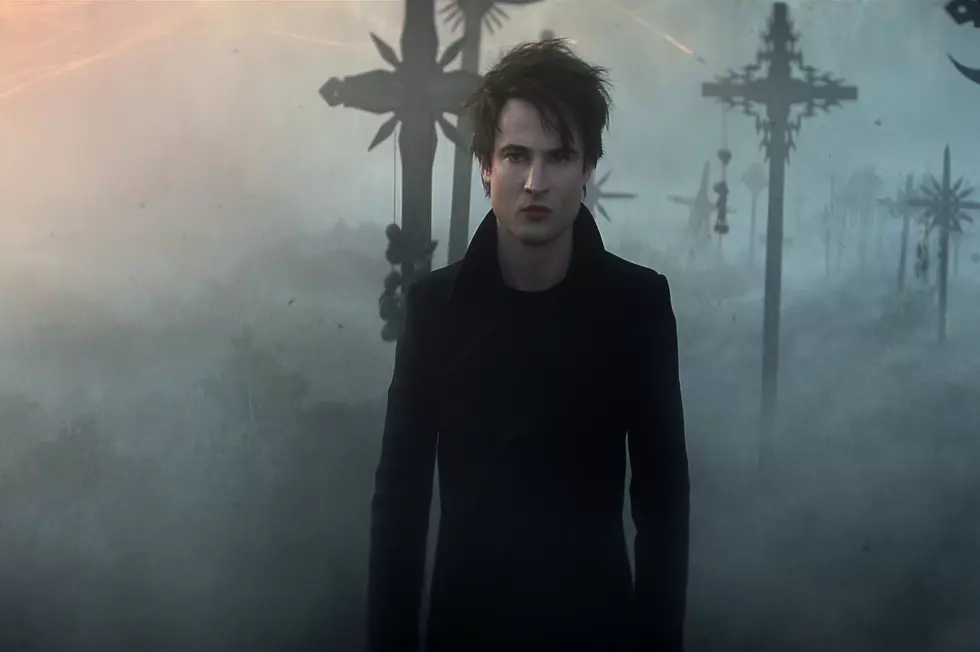 'The Sandman' Drops Surprise Episode on Netflix
Netflix
The Sandman stealthily released an extra episode on Netflix. As a bonus, it's also a two-parter. Fans of the comics and the show alike are waiting patiently for more of the show, but hopefully, this unexpected detour holds them over until Season 2 comes out. The show is currently the most successful on the entire streaming platform and for good reason. Fans have been waiting a long time to see an adaptation. Most reviews are good, but not perfect. At the very least, it's a capable adaptation, if not a stellar one. The new episode features appearances from David Tennant, Michael Sheen, and James McAvoy.
The show started officially with a run of ten episodes, which has now been bumped up to 11. The first half of the episode is entitled "Calliope," showing us exactly how vengeful Morpheus can get when he sees someone committing an act of evil. Calliope is a Goddess, a daughter of Zeus, imprisoned by and abused by a writer for inspiration. Morpheus sees this and refuses to stand idly by while it happens. The punishment for Richard Madoc, the author, is dire.
The second part of the episode is called "A Dream Of 1000 Cats." It tells the story of a cat who's wronged by humanity. She calls on Morpheus, who transports her to a parallel universe where cats rule over humans. The plot is interesting, but the art direction is where this episode really shines. The visuals are nothing short of beautiful.
Here's an official statement from the showrunners on the new episode:
We endeavored to make the animated version of 'A Dream of a Thousand Cats' as mesmerizing and hypnotic as we could by utilizing the magic of real oil paintings on canvas. We combined the paintings with classically drawn 2D animation, based on realistic 3D animation of telepathic cats in order to create a trippy world that feels both grounded and dreamy at the same time. Untold Studio's in London created the breathtaking 3D animation of the cats. The wonderful 2D animation, oil paintings and stylizing were all done at Submarine Studio's in Amsterdam.
Episode 11 of The Sandman is currently streaming on Netflix. Sweet dreams.
The Ten Most-Watched Shows on Netflix Right Now
Here are the most-watched shows on Netflix on July 3, 2022.