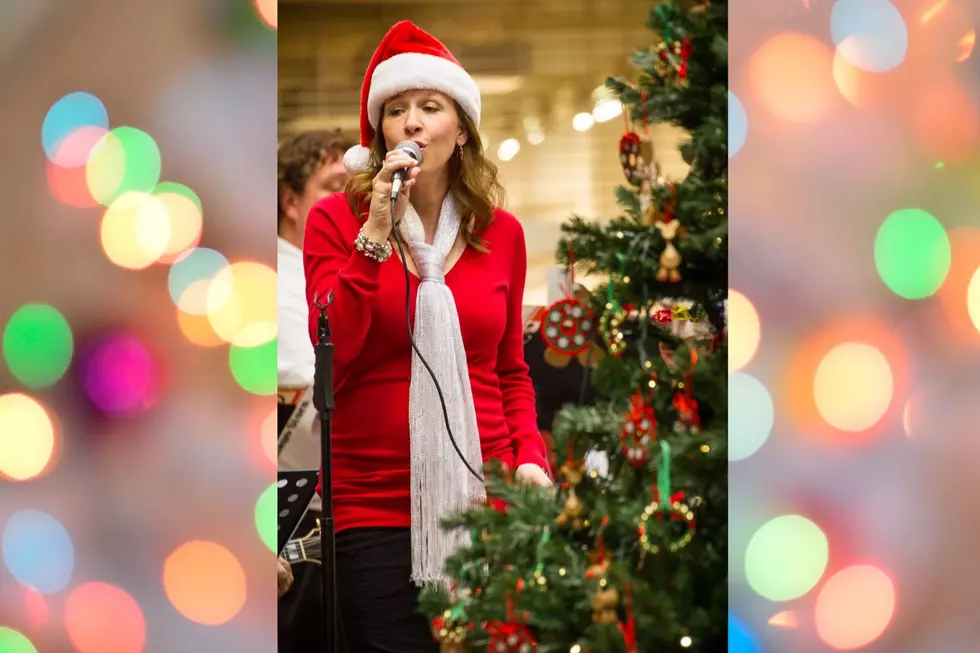 Desert Swing Big Band to Give Sierra Vista Firefighter Toy Drive Concert
Desert Swing singer Jen Charest at the Christmas concert. Image Credit: Val Davidson/TSM
The holidays in Cochise County wouldn't be complete without two things: the Annual Sierra Vista Firefighter Toy Drive and a Desert Swing Big Band concert!
THE SIERRA VISTA FIREFIGHTER TOY DRIVE
The Firefighter Toy Drive is always a big event. Beginning Wednesday November 30th, then the next two Wednesdays in December, the 7th and 14th - the Sierra Vista Firefighters set up a special collection area in front of Schlotzsky's and Ace Hardware on Fry Boulevard. The Firefighters collect donations of new, unwrapped toys for kids in Sierra Vista and the surrounding areas. Their goal is to make sure each kid gets at least one present for the holidays.
K101 and sister stations, 92.3 KWCD and Thunder 98.1 always help with the toy drive with a live remote broadcast from 4 to 6pm on the collection days in front of Ace Hardware.
DESERT SWING BIG BAND & THE SIERRA VISTA FIREFIGHTERS JOIN FORCES
Last year a special concert was held for the Toy Drive, where even more new, unwrapped toys were collected, and ticket proceeds were donated to the Sierra Vista Fire Department so they could buy toys to 'fill the gaps' – purchasing toys in areas where they didn't receive enough donations.
MARK YOUR CALENDARS!
This year, Desert Swing Big Band will hold their concert on Friday December 9th at 7pm at the Klein Center for Performing Arts at Buena High School. The price of admission is only $10 a person or a new, unwrapped toy may be donated instead.
WHERE TO GET TICKETS
Advance tickets may be purchased at the Sierra Vista Ace Hardware at 3756 E Fry Boulevard, or the Sierra Vista Area Chamber of Commerce located at 21 E Wilcox Drive. These locations accept cash only when purchasing tickets. There may be some limited tickets available for purchase at the door, but it's always best to pick up tickets for this very popular event ahead of time.
Desert Swing Big Band always draws an enthusiastic crowd, and the event is suitable for the whole family! So mark your calendar for Friday December 9th at 7pm and get the holidays started with The Sierra Vista Firefighters and Desert Swing Big Band. A special thanks to Ace Hardware of Sierra Vista for sponsoring this event.