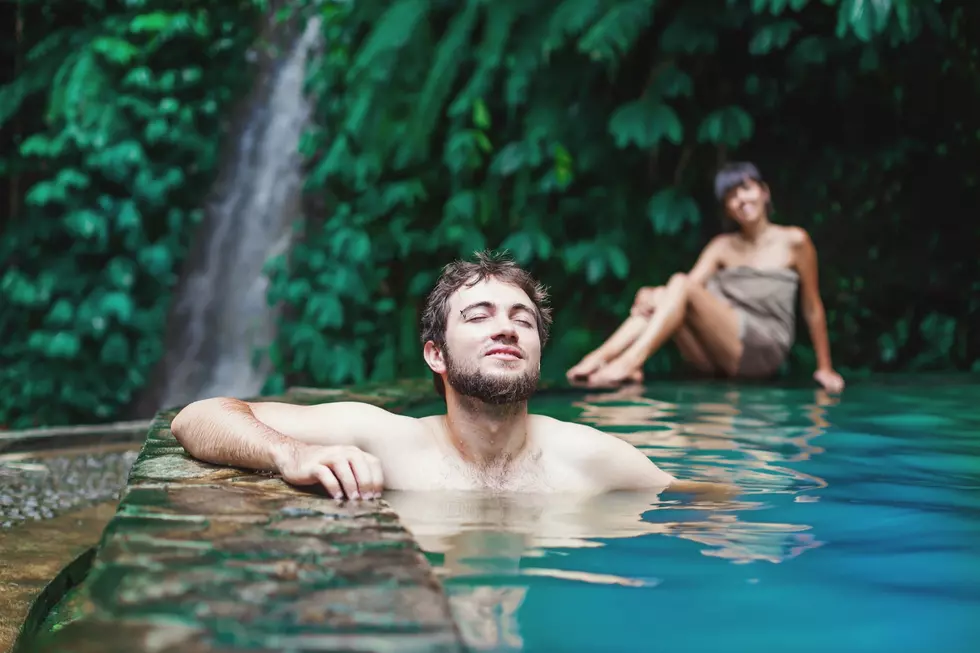 A Hot Spring Resort Right Here in Arizona
Credit: Canva
The world moves at such a fast pace these days, the thought of really unplugging from everything floats through my mind like a pervasive thought some days. To get away – leave the phone off, the email behind and travel to a desert oasis seems like a fantasy. Screaming "Calgon, take me away!" didn't do the trick, so I turned to my buddy, Dr. Google.
I thought I'd have to leave the state of Arizona to really get away from it all, but it turns out, there's a little-known spot right here in Arizona, complete with so-called "healing waters" – mineral hot springs that generations have used to achieve better health.
History
I little trip around the cybersphere took me (virtually) to Castle Hot Springs. According to their website, the first guests to the Springs had to take a rocky, 5-hour stagecoach ride to reach the destination. When the first train depot came to nearby Wickenburg, Frank M. Murphy, an Arizona entrepreneur began to develop the property. Murphy created Arizona's very first 'wellness resort'.
Eventually, celebrities discovered the desert hideaway. Luminaries from the Rockefellers to the Vanderbilts, to captains of industry and Hollywood actors. Even future president John F. Kennedy found respite there, when, during the 1940s the resort was used as a rehab center for the military during World War II. Kennedy spent three months there following the sinking of his ship.
Fire on the Property
In 1976, a fire destroyed the flagship building on the property, known as the Palm House. Another fire devastated the building known as Wrigley Cottage in 1996. Eventually, the remaining buildings were torn down.
In 2014, after several ownership changes, the resort was purchased, and reconstruction began again. Completed in 2019, Castle Hot Springs is once again open for business.
Hot Springs for Health and Wellness
According to website, "The unique water is particularly rich in lithium, magnesium, and bicarbonates, which help lift your mood, calm your mind, and ease aching joints and muscles."
Castle Hot Springs also boasts farm-to-table dining on the premises, with ingredients sourced from their on-site farm. Reservation prices fluctuate throughout the year and must be made through the Castle Hot Springs website. The facility is closed annually from July 3rd through August 30th.