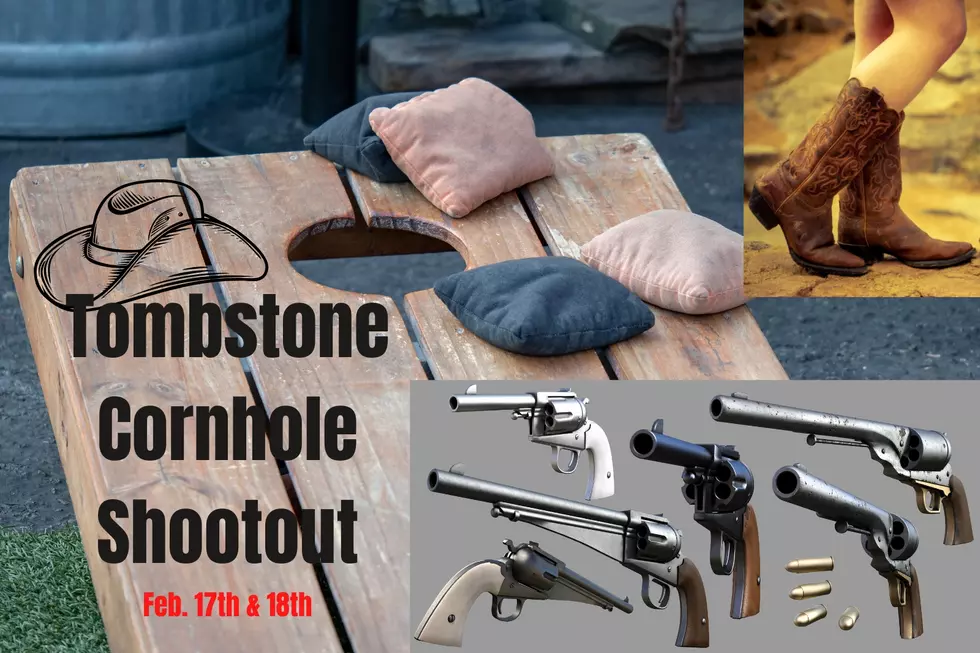 75th Annual Vigilante Days Cornhole Shootout in Tombstone, Arizona
Canva
Want to be part of a shootout in Tombstone Arizona? Or are you a "yella belly"?
You can be a part of the 75th annual Vigilante Days cornhole shootout. It takes place February 18th at the Tombstone American Legion 395 East Allen Street.
On Friday there is a welcome tournament at the Tombstone American Legion at 6:30 PM
Registration starts at 9:30 on Saturday, February 18th. At 10AM is a fundraiser for the Tombstone Vigilantes, then at 2:00pm, the $500 Cornhole Shootout.
There are also raffles and a knockout round. All proceeds go to the Tombstone Vigilantes. They do so much in the Tombstone community. They perform on the streets of Tombstone with shootouts and skits every second and fourth Sunday. They raise funds for the Tombstone food bank and Tombstone Animal Shelter and a lot of other nonprofit organizations throughout the town of Tombstone.
Michelle, the bartender at the American Legion said, "Vigilante Days is an annual event here in Tombstone and we are happy to help out the community by hosting this fundraiser."
So, practice your quick draw (I don't think it will help, but it's fun), make sure your aim is good and see if you can be the last man or woman standing at the 75th Annual Vigilante Days Cornhole Shootout.
Find out more on the event on Facebook HERE
Also, while you are in Tombstone you will be in the middle of history. Check out the old west buildings, museums, shops and restaurants. Don't miss the shows, complete with street fights, gunfights and "hangings". Horse and carriage rides and people walking the streets in period costumes are everywhere.
It's always a good time in Tombstone, the Town Too Tough to Die.