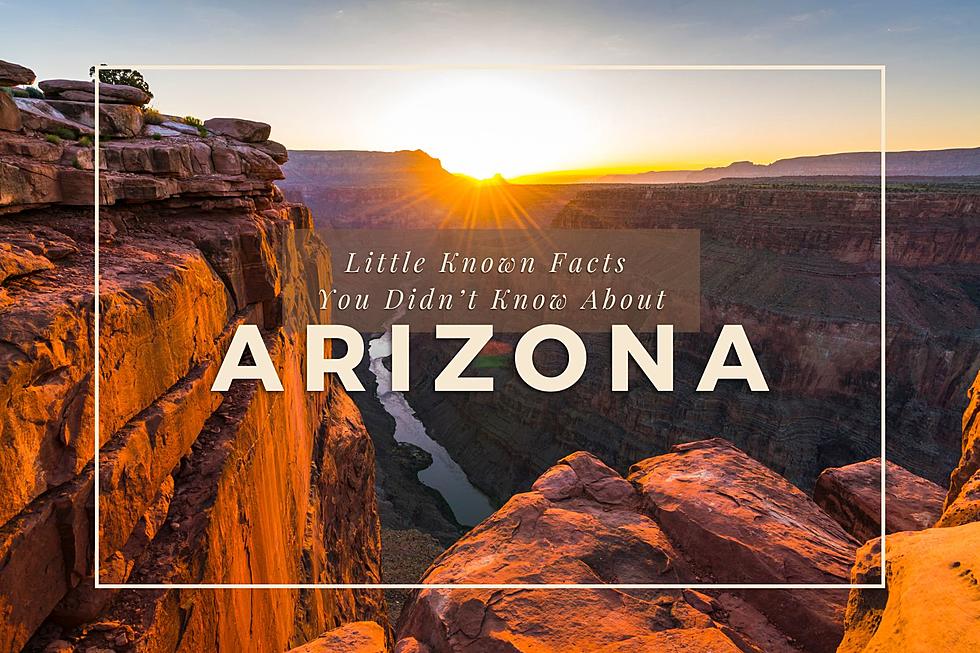 Arizona Exposed! 11 Little-Known Facts About Our State
Photo credit: Canva
You probably already know that Arizona is home to the Grand Canyon, one of the Seven Wonders of the World.

But did you know:
A city just outside of Phoenix was world-famous for helping horses during World War II?
Arizona is number one in the world for the production of this metal used the world over?
Women in Arizona were able to do something long before the rest of the nation?
Uncover Arizona: Discover 11 Fascinating Facts You Never Knew
How old is the Grand Canyon? When could women vote in Arizona? These answers and more. Discover 11 facts you never knew about the Grand Canyon State.
Gallery Credit: Val Davidson
Californians Moving to Arizona are in For a Rude Awakening
Things are different in Arizona. If you're transplanting from California, there are some things you'll need to get used to.
Gallery Credit: Val Davidson
LOOK: Controversial songs from the year you were born
Stacker
celebrates history's most boundary-pushing—and thereby controversial—songs from 1930 through today.
Gallery Credit: Stacker