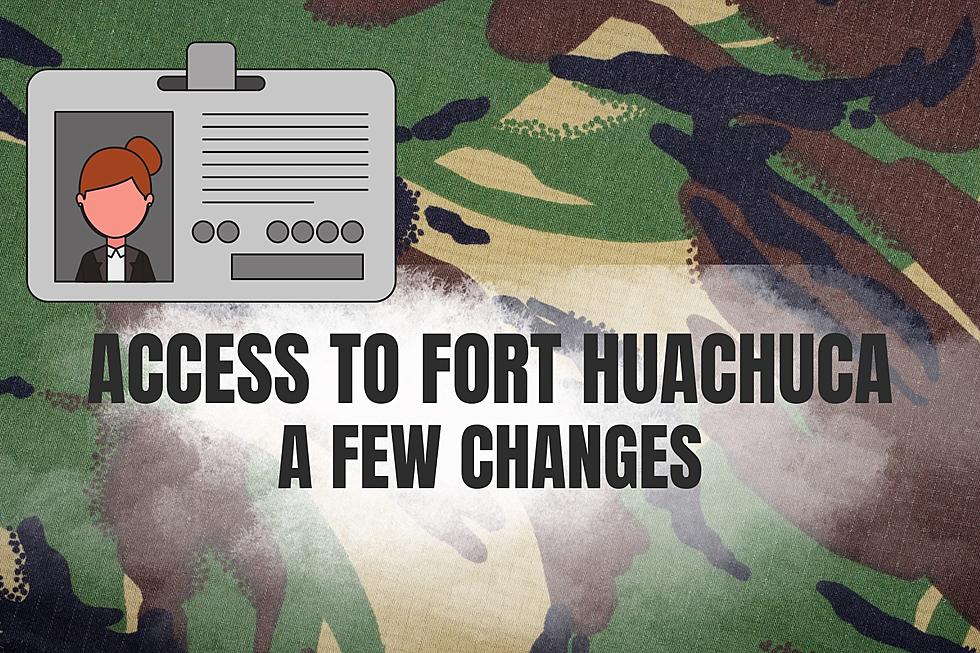 Access to Fort Huachuca: Passes and ID
CANVA
Fort Huachuca is full of History and has a lot to see. I have been to the museum many times and love to picnic and hike in Garden Canyon. These are just a few reasons I keep my Fort Huachuca yearly pass up to date. Of course, there are also the Fort Huachuca yard sales that happen twice a year and the occasional visit to get Popeye's chicken. If you are planning to attend an event on Fort Huachuca, be sure to get your passes and ID taken care of well before the day you need access to the Fort, this will make it easier if a lot of people are trying to get passes for the event the day of. 
There are going to be some changes for entry on Fort Huachuca. You can still get on the Army installation; make sure to note what needs to happen when you get to the gate and what information or ID you need to have. Here is the press release from Fort Huachuca.
Fort's Trusted Traveler Program temporarily suspended April 28 through June 14
 FORT HUACHUCA, Ariz. – Fort Huachuca's Trusted Traveler program will be temporarily suspended April 28 through June 14 to conduct an Office of the Provost Marshal General manpower study.
 The headquarters-directed study requires 100% of all vehicle occupants, bicyclists and pedestrian IDs to be scanned and validated. Individuals who do not currently have a valid military, federal civilian or contractor ID card, or valid Fort Huachuca access badge will need to obtain a visitor access badge at the Van Deman Gate Visitor Control Center.
 Visitors with an Arizona driver's license are eligible for a 1-year access badge. Visitors with an out-of-state driver's license are eligible for a 90-day access badge.